Problems or questions? Take a look at our F.A.Q.! If it doesn't address your issue, join our forum and we will definitely most likely help you in a reasonable time.
Can I support the development?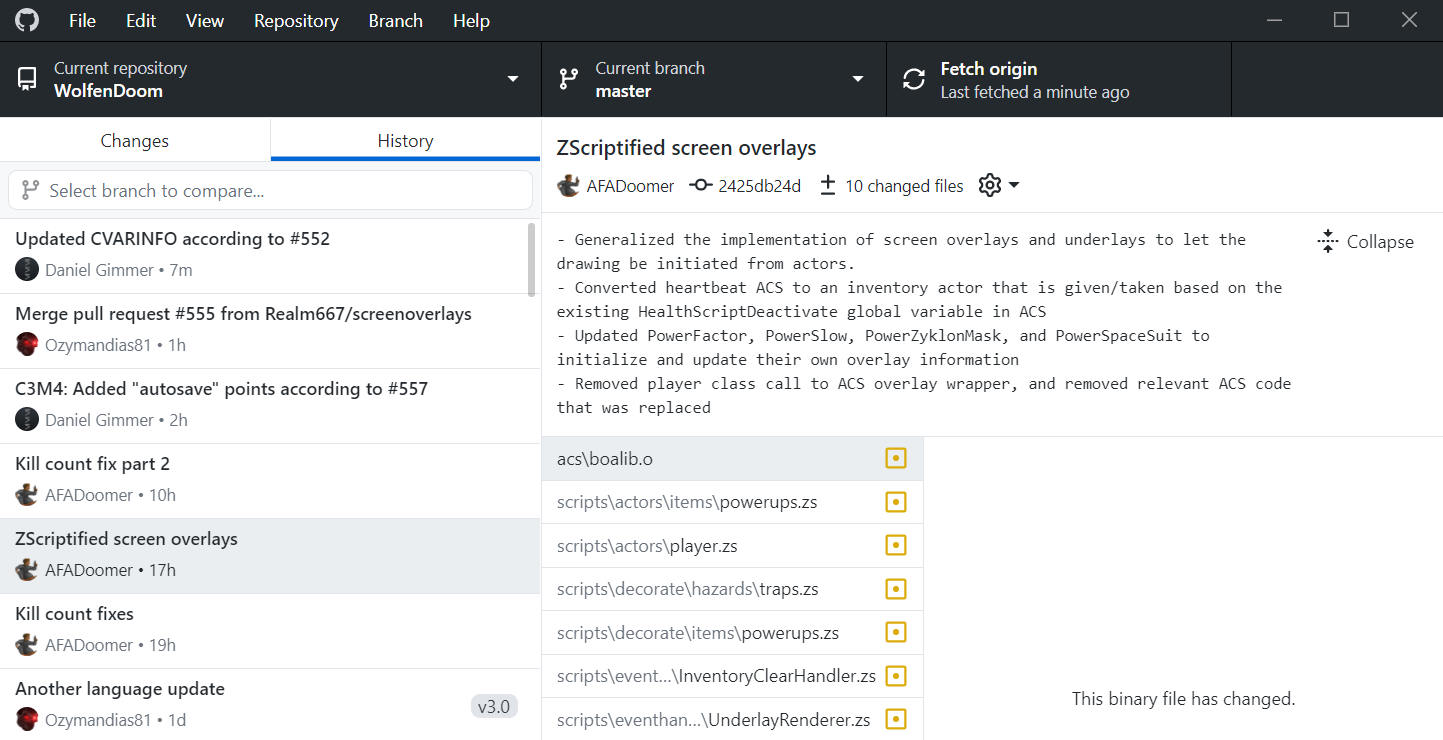 If you are interested in helping us out improving the game, the easiest way to do so is by making pull requests to the project's GitHub repository. The development repo is public, and we are happy to have any kind of help. We can't promise to implement every public change, but we'll have a thorough look at all of them, and we'll be thankful for any helpful improvements or suggestions.
Does the game have homophobic discriminating content?
One component of the game is the integration of notable members of the community and team as a tribute and token of gratitude. Thus, developers such as Nash Muhandes, Laz Rojas and Randi Heit (Marisa Heit) can be found as non-player characters in the game.
During the development of Chapter 2 and Chapter 3, the latter underwent a sex change. To avoid confusion among players, we did not adjust the character "Randy Heit" in the game. Due to this, some dialogs appeared to be inappropriate and discriminating for people with in-depth background knowledge. After corresponding hints from the community we have adjusted the character for version 3.1 accordingly.
We explicitly distance ourselves from homophobia, transphobia and any form of related discrimination.
How do I install and play Blade of Agony on Linux?
There are multiple ways to install and play Wolfenstein: Blade of Agony on GNU/Linux.
You can download the Chapter 3 release from the Downloads page, and then unzip boa.ipk3 (and optionally boa_dt.pk3 for a slight visual enhancement to some textures with parallax occlusion mapping) from boa_c3.zip.
You may need to compile your own GZDoom builds, since a build newer than 4.5.0 is needed to run Blade of Agony. If you use an outdated GZDoom build, you will get errors like this, since Blade of Agony takes advantage of many features which are not available in older builds of GZDoom. For compiling a build of GZDoom to run Blade of Agony, we recommend building from this commit.
To run Blade of Agony on GZDoom, run this command: gzdoom -iwad /path/to/boa.ipk3
Alternatively, you can download and run the Snap or Flatpak packages.
The Snap package can be found on Snapcraft. To install it, open a terminal and run this command: snap install boa. Note that this may not be an option for some users, since some distributions like Linux Mint have disabled snap packages.
The Flatpak package can be found on Flathub. Assuming you have Flatpak installed, and the Flathub repository set up, you can install Blade of Agony by running this command in a terminal: flatpak install com.realm667.Wolfenstein_Blade_of_Agony. Then, you can run the game by running this command: flatpak run com.realm667.Wolfenstein_Blade_of_Agony
- Talon1024
How do I run Blade of Agony?
Blade of Agony is a standalone game. All you need to do is download the zip archive, extract it to a folder of your personal preference and launch the Blade of Agony Launcher.exe. This is the team's recommendation.
If you already use GZDoom, you have also the choice to only extract the boa.ipk3 to your GZDoom directory, launch GZDoom.exe and choose Blade of Agony as your game (IWAD). We do not support this option though, so if you experience any issues and bugs, make sure to test them with the standalone version before you share any bug reports.
I am encountering strange visual glitches, what can I do?

Blade of Agony utilizes a number of modern post-processing shaders. It is possible that some hardware specifications have problems handling these features. If you encounter strange visual glitches, heavy stuttering or other disfunctions, try to disable some of these features in the options menu and see if this leads to an improvement.
I am encountering white artifacts in the briefing sequence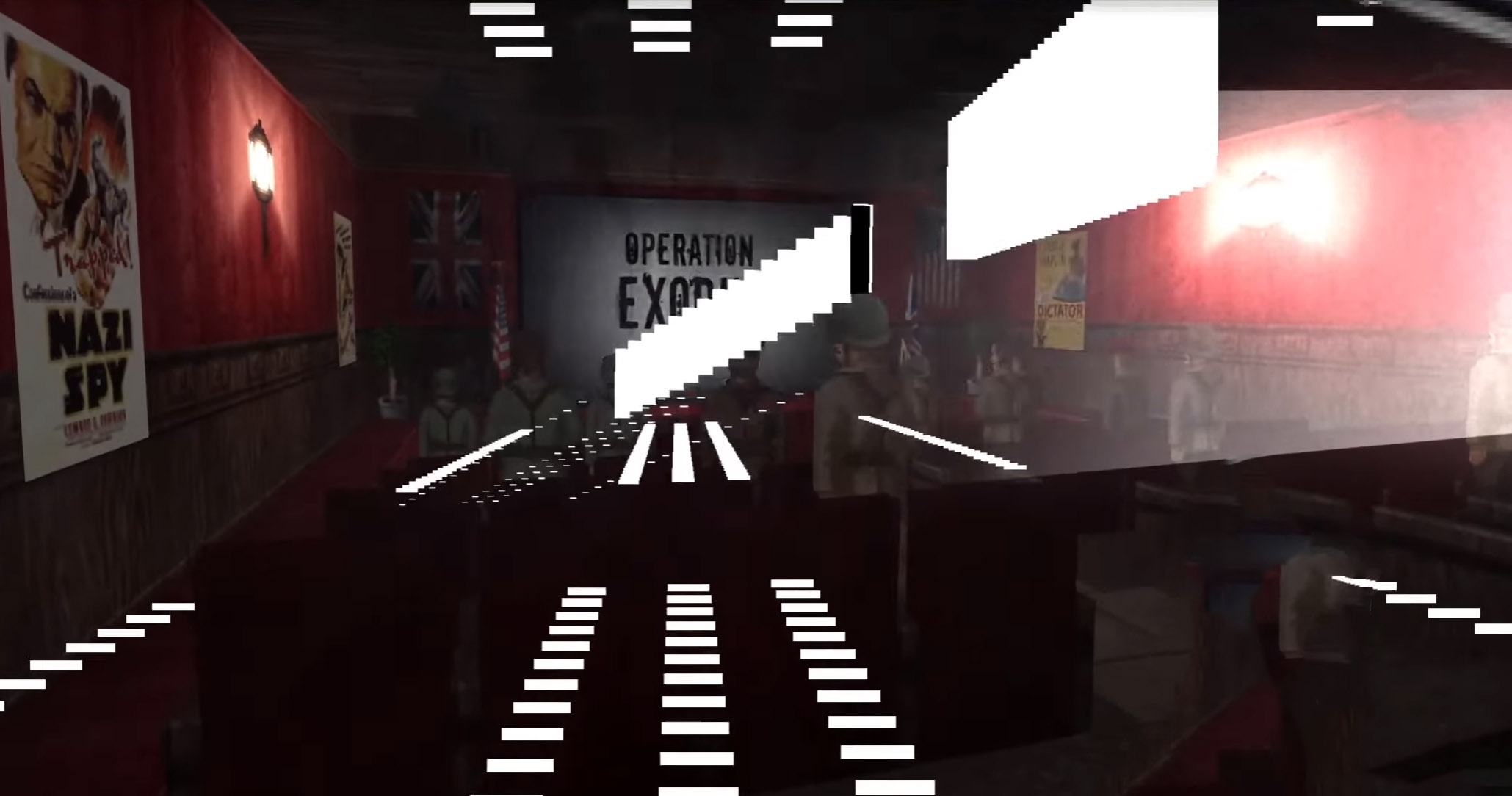 Blade of Agony utilizes a number of modern post-processing shaders. It is possible that some hardware specifications have problems handling these features. If you encounter white strange artifacts in the intermission/briefing room, disable the lense flares post processing shader in the options menu, this should solve this particular issue. There are also reports that setting the tonemap under Display > Hardware > Postprocessing to Reinhard fixes the issue.
I have massive slowdowns/bad framerate, what can I do?
If you are having issues with slowdowns and a low framerate, there are a few things you can try to improve performance when playing Blade of Agony:
make sure to close any other software when running the game
ingame, open the Options » Predefined Settings and try different setting combos
ingame, open the Options » Performance Options » Post Process Options and adjust or deactivate various options
ingame, open the Options » Video Mode and change the renderer from OpenGL to Vulkan
Blade of Agony is very resource-demanding in ways for which the id Tech 1 engine wasn't designed. The team has made an effort to optimize the mod as fully as possible without compromising their overall vision, but this project pushes the engine to its absolute limits. If these tips don't solve your issues, you will unfortunately need to play the game on a better hardware setup.
I saw "Doom" - does this require Doom to run?
No! Blade of Agony is entirely standalone, which means it needs no Doom Engine games in order to run! The bundle for your OS of choice is all that you need! Make sure you extract it to a directory that can be written to. Alternatively, you can run the game with your own copy of GZDoom, which requires the engine.
I'm used to Doom's play mechanics. Will I like Blade of Agony?
Blade of Agony is actually based on the id Tech 1 game Doom, but the gameplay is very different. In particular, we've tweaked the mechanics to feel and play more realistically. For example, weapons must be reloaded, you move more slowly, and the Nazis are more dangerous! Be sure to talk to the NPCs for more hints.
Is the game glorifying anti-semitic content or WWII?
Blade of Agony is a fictional scenario based on the alternative narratives of the Wolfenstein game series by id software and Bethesda and the corresponding canon.
Any locations, names, symbols or phrases used are solely for the artistic creation of the game (world exhibition in Paris, prison camp in Schattenau), just as it common in comparable gaming titles like 'Medal of Honor' or 'Old Blood'.
Characters in the game are fictional, similarities with real people are coincidental or to be interpreted with artistic freedom.
It does not represent accurate history, our political stance or thinking of the development team. We reject any form of racial hatred, discrimination, (Neo-)Nazism, anti-Semitism or glorification of the Second World War. These facts are applying to the currently available version of the game as well as all previous versions (1.0 - 3.0+).
Some maps run very slow on my machine. What can I do?
Several maps in Blade of Agony push the engine (and thus, older machines) to the limit. If you encounter slowdowns while playing, simply check the Options in the main menu and reduce the settings for special effects, video and post proecessing effects and other demanding factors. Sometimes, it's necessary to restart the map after you make these changes. If your performance still doesn't improve, even after exiting any programs running in the background, then your machine just isn't up to the task.
Textures and models are turning black at random! How do I fix this?
Try upgrading to the latest version of GZDoom. If that doesn't help, you may need to upgrade your graphics card drivers or buy a new graphics card.
You may also disable dynamic lighting, but doing this will significantly hamper your gameplay experience. Some areas in the game depend heavily on dynamic lighting, and even require dynamic lighting.
The game is too hard, what can I do?

The first option you have is to play on a weaker difficulty setting (for example "Morgenspaziergang") if the one you have chosen is too hard. Also think of Blade of Agony as a less arcade-style shooter than Doom itself. There is still a lot of action going on but you are not a super-powerful space marine, so enemies are supposed to be more of a danger than Imps or Zombiemen are.
If you are still in trouble we'd suggest watching pagb666's brillaint Let's Play videos on YouTube showcasing all secrets and an excellent walkthrough through all episodes.
The game launcher window is too big, I can't change the settings

The Blade of Agony Launcher(.exe) has a quite big frame and resolution. If your desktop resolution is too small though, you won't be able to change the options below the title graphic. Don't worry though, simply launch boa.exe instead and change your settings ingame, this works as well.
There are red strange outlines everywhere, what can I do?

Blade of Agony uses a special LUT-shader to improve the atmosphere of ingame scenes. We have received only a handful of error messages about this, reporting red strange contours. The problem can usually be solved by updating the drivers of your nVidia graphics card. Alternatively you can try to deactivate the Color Grading Shader under Options - Performance Options - Post Processing Options.
Will you add Brutal Doom compatibility?
Yes, when the sun rises in the west and sets in the east, when the seas go dry and mountains blow in the wind like leaves. When Daenerys Targaryen's womb quickens again, and she bears a living child. Then we will return and add Brutal Doom compatiblity, my sun-and-stars, and not before.